Legacy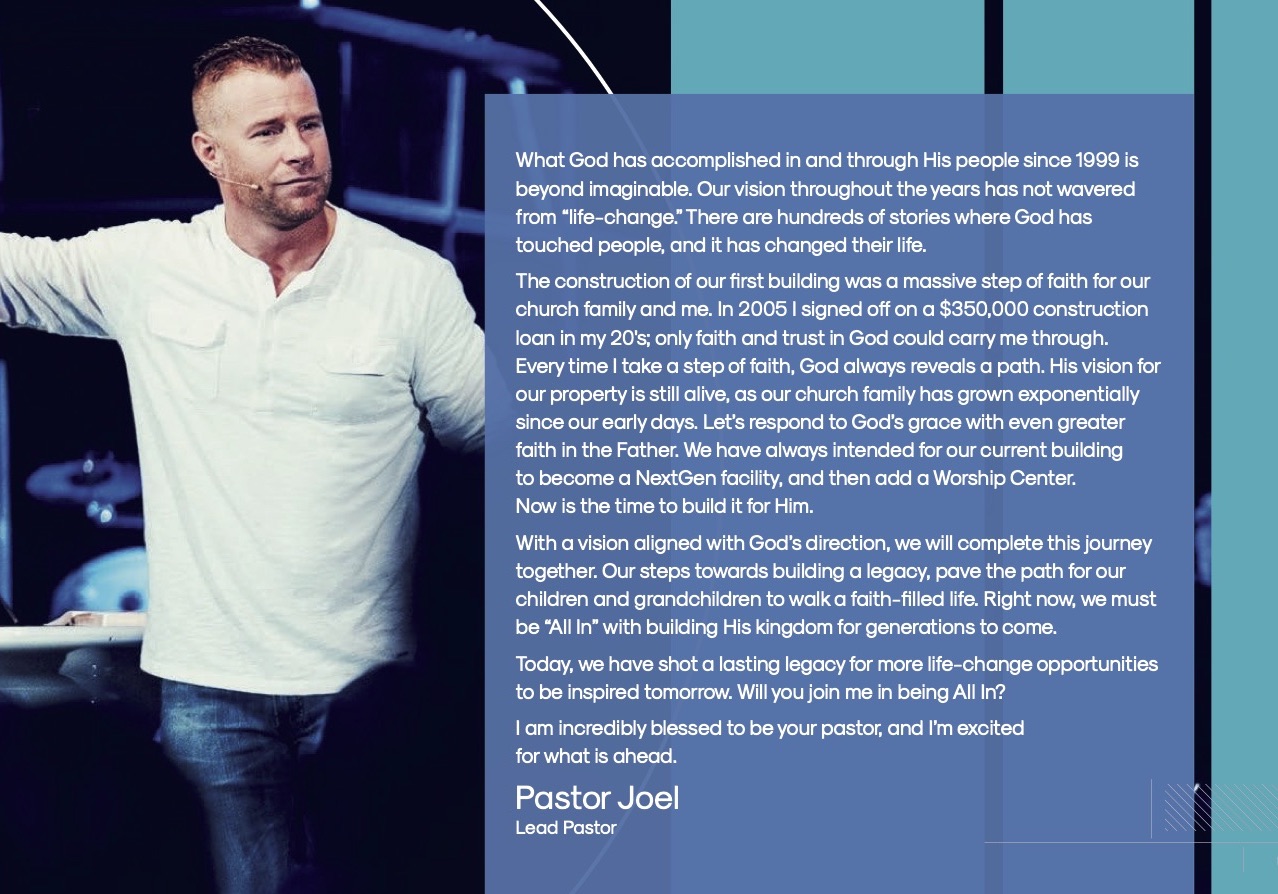 Together, let's leave a lasting legacy! God is calling us to make an eternal impact in the lives of other people. Our new facility will ;serve as the backdrop for our mission of changing lives. Our bond as a church is strengthened when we offer our time, influence, and resources to our heavenly Father.
We want to invite you to join us in building a lasting legacy here at TWBC. Pray and ask God how you can help build the legacy here at TWBC.
To Give and Make a Pledge, click here.